Video Surveillance Software on VMware ESX
The Video Surveillance Software C-MOR runs on VMware ESX servers, in VMware Workstation or Player. The base system with 3 cams can be ugpraded with additional IP camera licenses to a maximum of 15 cameras. C-MOR has many features. It records on motion detection and generates great time-lapse movies for presentations. C-MOR has interfaces for mobile devices such as the iPhone, iPad or Android Smartphones and Pads. C-MOR also sends video alarms by email or text message on alarm (motion detection).
The intuitive mouse over preview lets you find quick and easy scenes. C-MOR safes your time!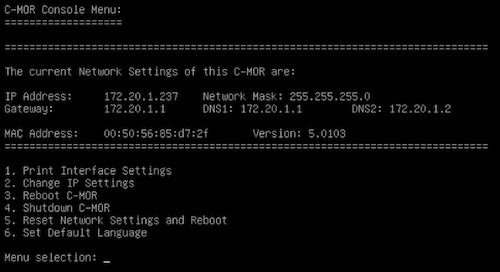 VMware ESX Video Surveillance Features
High Performance 64bit Software
Select between pre-configured image and manual installation
Configure virtual hard disk up to 2TB (contact our support for larger disk space)
Disk space expansion by its needs
Upgrade function to up to 15 cameras*. Record one camera for free
Add single cameras as required
Optional Stacking to stack 6 units to max. of 90 cameras
1 year free software updates (web update service)
Linux OS, no license costs for the video server system
No interference and no performance lost by virus scanner software
Only few steps for the installation within virtual server software
Use the cluster functionality and move the video surveillance between cluster nodes
Learn how quick and easy C-MOR gets installed on a VMware Server:
There is also a VMware template in the Downloads Page for the quick and easy deployment of a virtual machine!
Download the Video Surveillance Software now!