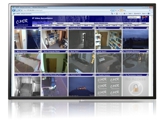 Video Surveillance Software for Windows, Mac OS X, Linux and virtualization servers.
The C-MOR Video Surveillance software runs on many platforms. Basically it is an independent server software which runs inside a virtulization system which are available for many operating system. C-MOR offers different images for the installation. These are pre-configured images for the virtualization systems VMware, VirtualBox, Hyper-V, KVM and a manual installation image which can be installed on all platforms. All images are free and support one IP camera. By purchasing a license key up to 15 cameras can be released with one C-MOR software server.
That is the video surveillance you'll get here: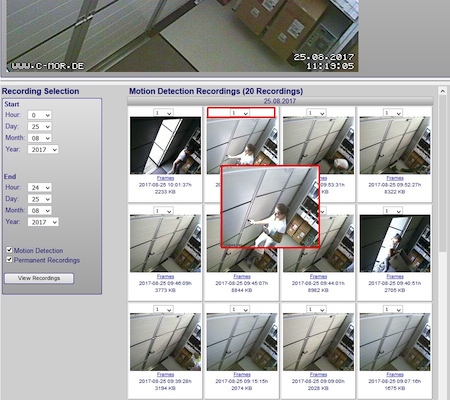 Full functional video surveillance software to install as a Virtual Machine
Motion Snapshot Preview (mouse over preview)
Motion detection, e-mail alarm, time tables for motion detection
Simple and easy to understand web interface in English with online descriptions
Support for Windows, Mac, Linux and other OS' iPad, iPhone, Android etc.
Support of many well known camera models like Axis, LevelOne, Vivotek etc.
Access over Internet, from everywhere without software installation on the PC or notebook
And many, many more.
Don't wait, get it now or compare the software versions:

Please review the C-MOR web interface: